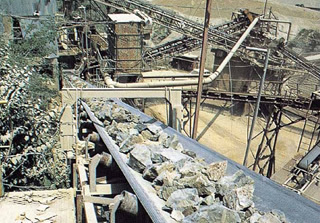 High Impact Conveyor Belts
High Impact Rock Belts
Specially woven nylon specification withstands rock impact.
Features:
Excellent resistance to cuts and abrasion
Long-lasting impact resistance with minimal belt damage
Excellent resistance to sandwiching
Standard and made-to-order products are available
Applications:
Primarily used in quarries, but also for logs, ore, muck, soil, etc.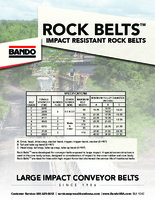 Contact Shinichiro Muranishi for conveyor belt information.