UltraPower® LG
UltraPower® LG
for clutching functions
UltraPower® LG; KC is constructed specifically for those drives where a clutching function is essential to a successful operation. Compounded to provide maximum durability during the "clutching" phase of operation, the "KC's" envelope, aramid fiber tension members, and low profile design provide extended service life and superior flexibility to handle idler and reverse bend drive configurations typical of many power equipment applications.
Bando's "KC" envelope is explicitly designed to handle the "wear and tear" of clutching applications. The bias-cut and cross-woven fabric is oil and heat-resistant.
Aramid fiber tensile cords transmit up to 20% more horsepower than traditional polyester construction. High modulus cords placed just above the neutral axis resist elongation, reducing or eliminating re-tensioning or expensive take-up mechanisms.
The body of the KC is formulated to reduce heat buildup for a cooler running, longer-lasting belt.
The Banprene® compound balances firmness with the flexibility to maintain cross-sectional uniformity.
Click here to find an authorized Bando distributor or call (800) 829-6612.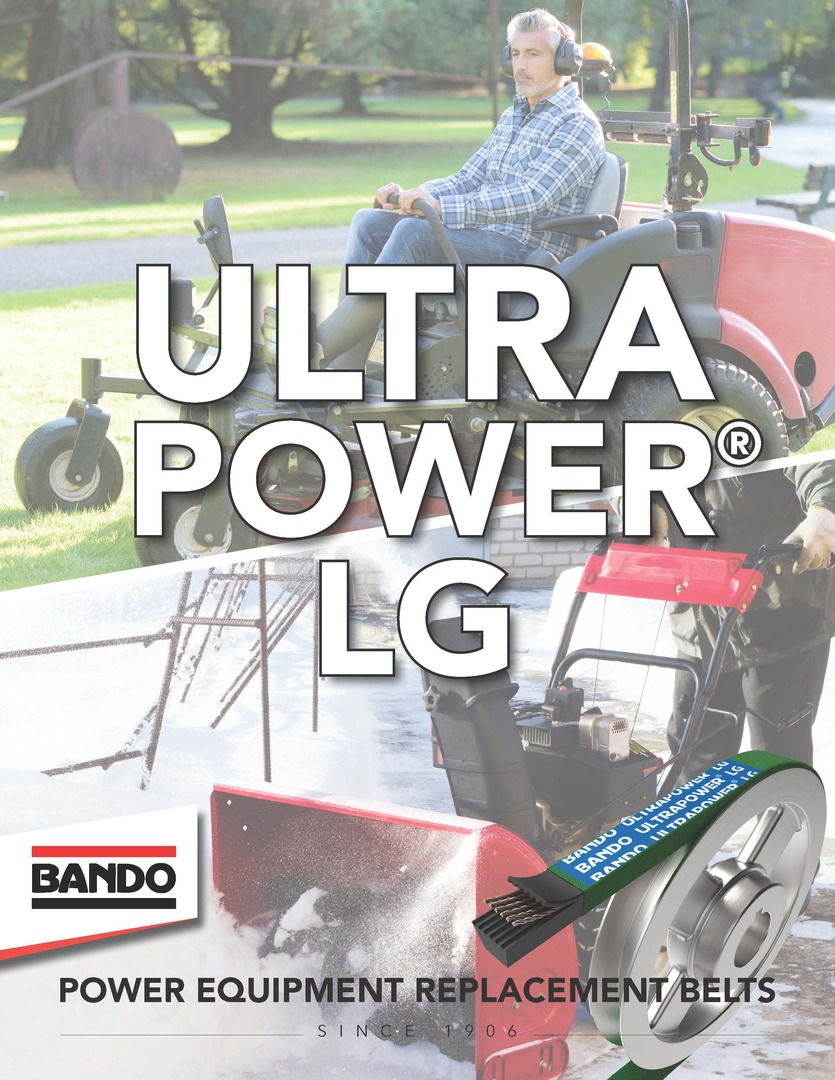 UltraPower LG flier - BUI 1079